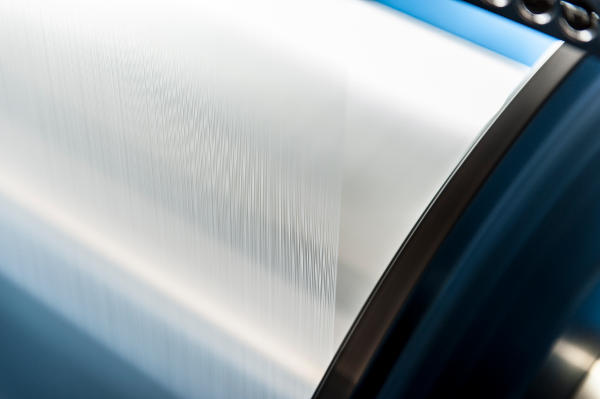 At DUMATEX we have known how to adapt to the constant changes in the textile sector and particularly to the high demands of the automotive sector. This has led us to obtain the ISO 9001 quality certification, which guarantees quality and continuous improvement in the company's processes.
In addition, at DUMATEX we offer a high quality product with one of the most competitive prices in Europe, a fact that has made us a benchmark.
Our warping process and qualityquality
We guarantee the quality of all the processes, which is why our warping controls begin when the yarn is received, where the good condition of the boxes is checked. The coils are 100% inspected during their loading on the creels. Before the start of a production, the environmental conditions such as humidity are adapted to suit each type of material. Our machinery is also prepared for the elimination of static electricity.
During our process, the tension of the threads is taken regularly and the perimeters and hardness of the finished beams are also supervised. Our expert warping operators, with the support of the specific technology we have, are in charge of supervising the entire production to ensure the delivery of a product of the highest quality.
Dumatex's quality policy is available to all interested parties by sending an e-mail to: cristina@dumatex.com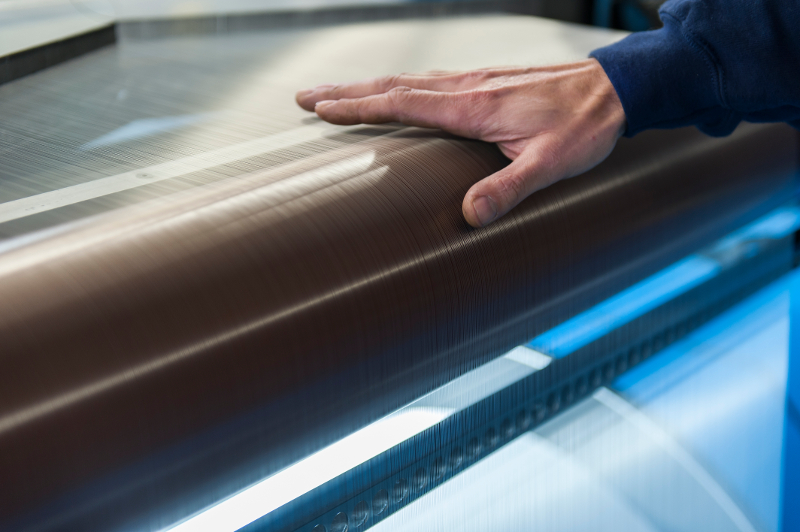 Technology
We have technological elements that help us guarantee the quality of our products, such as:
CamScan: Through a camera and strong lighting, it is in charge of controlling and guaranteeing the specific number of threads of each beam.
Warp Stop: In charge of detecting any possible shreds that may be in the thread to prevent them from entering the beam.
TensoScan: Measures yarn-by-yarn tension throughout the warping process
Perimeter controller: It automatically measures the perimeter of the folders to ensure maximum homogeneity in the same group of folders.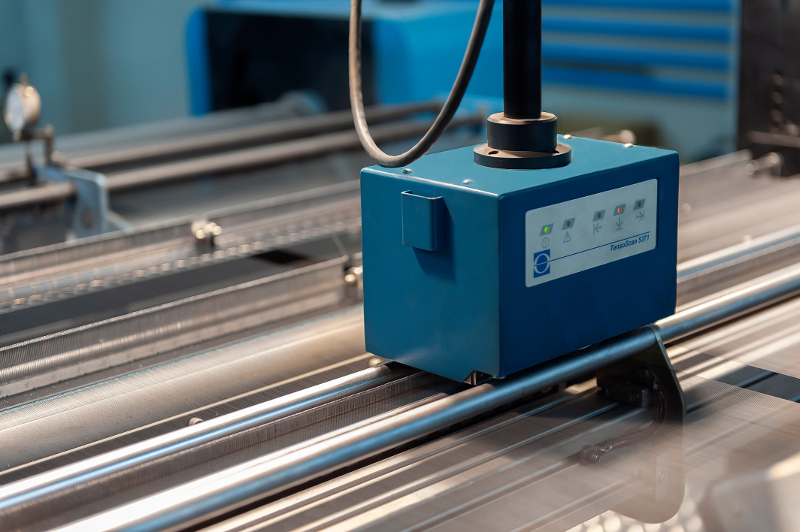 Success stories
Our experience and knowledge in the direct warping of all types of synthetic yarns has allowed us to develop, together with some of our clients and the manufacturer of our machinery, solutions for the correct warping of very delicate and complicated yarns, such as Polyamide 8.5 dtex. We never give up and always offer proposals and solutions to improve the process and, consequently, the client's product.
This has led us to successfully warp Polyester and Polyamide yarns for our clients from 700 decitex to a minimum of 8.5 decitex.
Yarn sale
We also offer top quality yarns to respond to the needs of our customers. All yarns have a dyeing guarantee and also have the ÖKO-TEX ® Standard 100 certificate for compliance with the REACH regulation.